Properties and Applications of TPU
2020-07-29 [Source:PUdaily]
PUdaily, Shanghai —— Thermoplastic polyurethane (TPU) is a special type of polyurethane. Unlike rigid PU foam, which shows high rigidity, or flexible PU foam, which demonstrates excellent resiliency, TPU combines elastomer's elasticity with plastics' strength. Raw materials used for producing TPU include polyols, isocyanate and small-molecule chain extender. Polyols give TPU elasticity and isocyanate provides strength.

Small-molecule diol Small-molecule diamine Polyols Polyisocyanate Chain extender Soft segment Hard segment Elastomer's properties Elasticity Plastics' properties Strength
Because of its special properties, TPU has wide applications.
Shoe material: due to its excellent wear resistance and elasticity, TPU, like EVA, rubber and PVC, can be used in the soles of sports shoes and casual shoes. Nike uses transparent TPU air cushion in the midsoles of sports shoes to deliver stronger performance. The air cushion offers high elasticity. Besides, its high transparency also makes the soles look more beautiful and high-end. The heel and head counters play a fixing and supporting role. Traditionally, the counters are made using TPU sheets. Today, hot melt adhesive counters are more frequently used, which are easier to use and enable higher efficiency in shoe-making. Some colorful TPU ornaments on the vamp and elastic TPU laces are also made using TPU.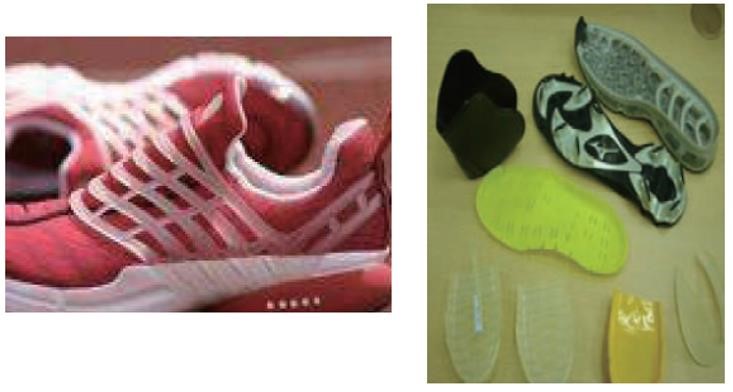 Tubing: TPU shows high physical strength. This makes it an ideal material for producing pneumatic tubes. Typically, the pressure of pneumatic equipment and tools is about 8kg. But TPU-based pneumatic tubes can bear pressure of above 30kg. In addition, owing to its oil and chemical resistance, TPU can be used for making military fuel delivery pipes and oil bags.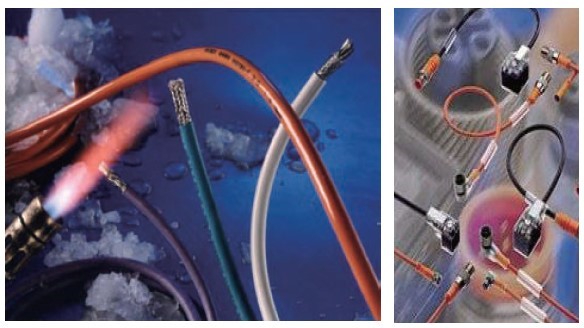 Wire and cable sheathing: The sheath can protect the wire and cable from being damaged by rain and sunlight and scratches. Traditionally, wire and cable sheaths are made using PVC or rubber. TPU is replacing them due to its excellent tear resistance, wear resistance and high and low temperature resistance. Due to its high cost, currently TPU is mainly used in backbone cables.
Film: as it is waterproof and breathable, TPU film is used in textile and apparel. The fabrics of outdoor jackets and sportswear are laminated with TPU film. Down jackets made using TPU laminated fabrics are puncture resistant, meaning no down would penetrate through the jacket. It is worth mentioning that TPU is biodegradable and recyclable, which makes it more environmental-friendly than PE and PP films.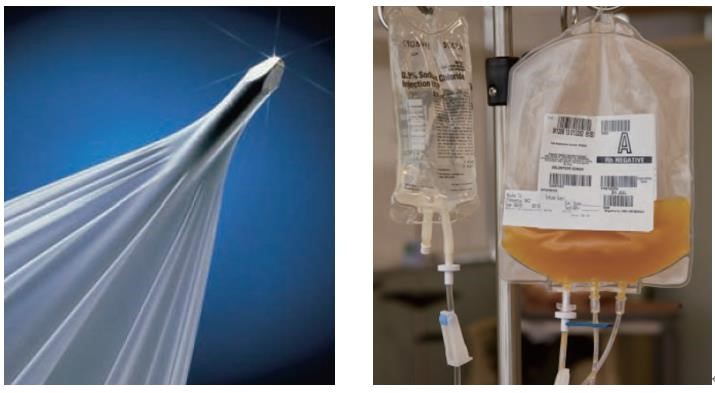 Medical applications: key requirements for materials used in medical applications include safety and releasing no potentially harmful substances. TPU is an ideal choice. Plasticizer is not needed to obtain the flexibility of TPU. And there is no risk of phthalate ester migrating from medical devices to liquid medicine or human body. Today, TPU has been used in infusion tubes and medical devices. Some leading TPU manufacturers are conducting researches on using TPU in human implants.
Copyright Statement: 2005-2020 Suntower Consulting Limited. All Rights Reserved. The material including but not limited to text, photo, multimedia information, etc on this site may not be reproduced, modified or used in any form without the original author or copyright holder's permission. PUdaily is a member of Suntower Consulting Limited.
Any questions please contact at email: Lucy.tang@pudaily.com; Tel: 021-61250980
Disclaimer: This information published in this website is only for reference and no responsibilities or liabilities will be accepted by PUdaily for commercial decisions claimed to have been based on information.