Toray Develops PPS Film Optimized for 5G Circuit Boards
2019-12-27 [Source:plasticstoday.com]
Toray Industries Inc. (Tokyo) announced that it has created a polyphenylene sulfide (PPS) film that maintains the polymer's dielectric characteristics, flame retardancy and chemical robustness while remaining thermally resistant at 40oC.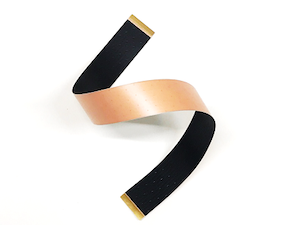 PPS is an engineering plastic that offers excellent electrical insulation. It is crystalline, with a melting point of 280oC, and is less vulnerable to temperature and humidity extremes than other polymers. A downside, however, is that PPS deforms easily at high temperatures and provides insufficient resistance to heat when soldering circuit boards.

Toray addressed these challenges, and in the course of that effort it developed a proprietary technology that controls the structure of PPS film, thereby maintaining its properties while increasing its thermal resistance, explained Toray.

The new film resists deformation and is dimensionally stable near its melting point. In flexible printed circuits for 5G applications, the film cuts transmission losses of communication devices at high frequencies and stabilizes high-speed communication across temperature and humidity spectrums, said Toray. Flexible printed circuits are film-like wiring boards in which electrical circuits are formed on base materials from bonding thin, soft insulating base films with copper foil or other conductive metals.

Toray has already completed the technology for the new film on a pilot basis, and it expects to have mass production in place during fiscal 2020.

SOURCE:https://www.plasticstoday.com/materials/toray-develops-pps-film-optimized-5g-circuit-boards/44053177762114
Reprinted statement: This article is reprinted from other website, which only represents the opinions of the author and it does not represent the stand of this website. Please notify if violating the original author's copyright and we will remove it immediately.