CLARIANT MASTERBATCHES AND BMW TO PRESENT AUTOMOTIVE WEIGHT-SAVING SUCCESS STORY AT K 2019
2019-10-11 [Source:clariant.com]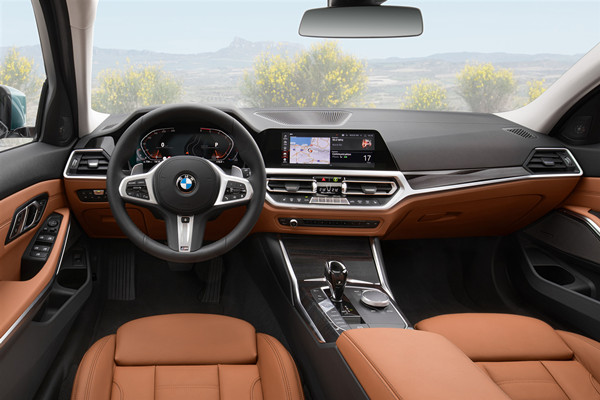 • Automaker to tell how it cut weight of dashboards by 20%
• Process uses chemical foaming plus core-back molding
• HYDROCEROL® supports improved sustainability
Muttenz, October 10, 2019 – Clariant will focus attention on improving automotive sustainability when it hosts a presentation by Joachim Melzig, Dipl. Ing. Kunststofftechnik, BMW Group, during K 2019, the international plastics trade fair being held October 16 – 23 at Messe Dusseldorf in Germany. Entitled "Injection molding of structural foam. A Clariant and BMW success story" the presentation takes place on the Clariant stand (Hall 8a / J11) on Friday, 18 October, at 2:30 pm.
Mr. Melzig will explain how BMW has used Clariant HYDROCEROL chemical foaming agents (CFAs) in the dashboards in almost all of their vehicles, including the 3 series and 5 series. The additive not only reduces the weight of the dashboards, but also improves mechanical properties like bending strength -- the ability to withstand shock loading during a collision for instance. The project is a key component in the automaker's effort to reduce vehicle weight, improve fuel economy and cut the amount of polymer material used.
"HYDROCEROL chemical foaming additive masterbatches play a critical role in a Clariant-wide program to support a more sustainable plastics industry," explains Laura Carrillo, Clariant's Head of Market Segment Automotive in Europe. "According to published reports, BMW was able to reduce the weight of their vehicle dashboards by 20%, with our HYDROCEROL. This weight reduction is important as part of the overall lightweighting strategy that vehicle producers need to have in place to meet the stringent emission reduction targets required by legislation. Every kg reduced has a positive contribution to lower fuel consumption and thus reduces CO2 emissions to the atmosphere"
Added to plastics during processing, HYDROCEROL is activated by heat and releases gas. This gas forms a cellular foam structure from inside while the outer skin remains solid so that the foam is not visible from outside. Because the gas displaces the polymer, less plastic is needed to produce an acceptable part. HYDROCEROL can be processed on almost any commercially available injection molding unit. In BMW's case, the density reduction was especially dramatic because CFAs were used in combination with core-back technology – a process that opens the mold slightly to further reduce pressure and allow the foam core to expand.
HYDROCEROL offers other processing advantages too. In contrast to conventional molding, it is not necessary to use holding pressure for foaming since pressure would suppress the foam formation. This results in energy savings due to lower cycle times and lower clamping forces needed.

source:https://www.clariant.com/en/Corporate/News/2019/10/Clariant-Masterbatches-and-BMW-to-present-automotive-weight_saving-success-story-at-K-2019
Reprinted statement: This article is reprinted from other website, which only represents the opinions of the author and it does not represent the stand of this website. Please notify if violating the original author's copyright and we will remove it immediately.