ACEMATT® 3400 – New Matting Agent With High
2019-04-04 [Source:Evonik]
ACEMATT® 3400 is the new matting agent in the ACEMATT® product family from Evonik Resource Efficiency GmbH, specially developed for high-transparency clear coatings and soft-touch coatings with smooth surfaces.

ACEMATT® 3400 is a surface-treated, thermal silica with mediumparticle size of 7.5 µm. The improved grind performance results in a smooth surface finish with outstanding optical and haptic properties.
This highly efficient silica is intended for use in clear coatings and water- and solvent-based coatings. Typical application fields include wood coatings, plastics, and automotive coatings. In addition, this new type of matting agent can be used in highsolids and low-VOC formulations.
In regards to rheology, the special after-treatment of ACEMATT® 3300 and ACEMATT® 3400 prevents the adsorption of associative thickeners in water-based systems. Likewise, when formulated with particular polyurethane binders, it can also improve the softtouch feel.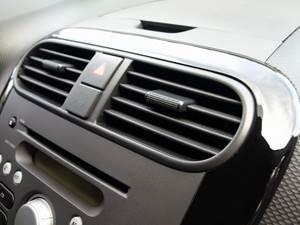 ACEMATT® 3400 can be easily incorporated into the formulation; no high shear forces are needed, thus, the bead mill can be skipped. Furthermore, ACEMATT® 3400 can be added to the coating formulation at the end of the process, allowing for a postadjustment of the gloss level.
ACEMATT® matting agents are high-performance silica developed for gloss reduction in a vast range of applications in the paints and coatings industry.
Our best-in-class recommendations for high-quality coatings with excellent transparency are the family of thermal silica ACEMATT® TS 100, ACEMATT® 3300, and ACEMATT® 3400.
Reprinted statement: This article is reprinted from other website, which only represents the opinions of the author and it does not represent the stand of this website. Please notify if violating the original author's copyright and we will remove it immediately.