An Analysis of Japan and South Korea's TDI Exports in 2018
2019-01-21 [Source:PUdaily]
PUdaily, Shanghai-- 1. South Korea's TDI exports (Export data for 2018 is estimated based on data of Jan-Oct., 2018 )
South Korea is now the largest and most important TDI exporter in the Asia-Pacific region, whose exports account for 67% of exports from China, Japan and South Korea combined. In 2018, South Korea is estimated to export about 278,000 tons of TDI, down by around 20,000 tons. This is mainly because its exports to the Middle East and Europe were hindered due to the start-up of Sadara and BASF's TDI facilities. As for the export destinations, the country's TDI exports mainly went to Asian countries. In 2018, this region imported 135,000 tons of TDI from South Korea, accounting for 48.6% of the country's total exports. It is followed by Americas, which accounts for 16.7% of its total exports.

Graph 1 South Korea's TDI exports 2014-2018 (in kt)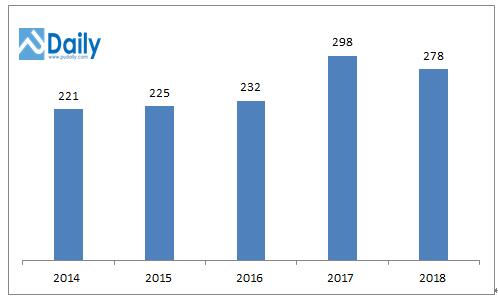 Graph 2 Destinations for South Korea's TDI exports 2017-2018(in kt)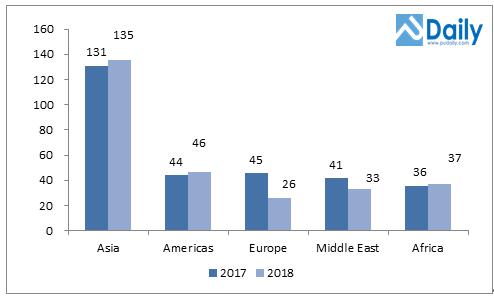 2. Japan's TDI exports (Export data for 2018 is estimated based on data of Jan-Oct., 2018 )
With the closure of MCNS's TDI plant in Kashima, Japan has been overtaken by South Korea as Asia's largest exporter of TDI. In 2018, the volume of Japan's TDI exports further decreased, which is estimated to stand at around 51,000 tons. The exports decreased as more TDI products produced by Japanese TDI manufacturers were supplied to domestic market for home use. Its export destinations were also shrinking to Asia. In 2018, Asia still accounted for 79% of Japan's TDI exports. And with the start-up of Sadara's facilities, its market share in the Middle East and Africa further decreased. In the year, Japan's exports to the Middle East and Africa stood at 4,133 and 3,010 tons, dropping by 27.3% and 16.8%, respectively.
Graph 3 Japan's TDI exports 2014-2018(in kt)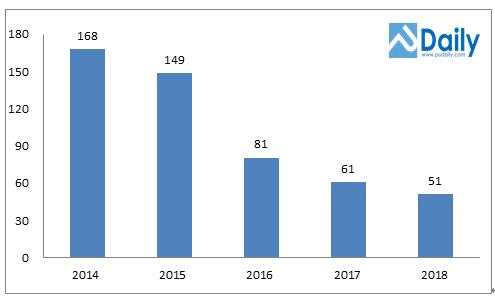 Graph 4 Destinations for Japan's TDI exports 2017-2018(in kt)
Copyright Statement: 2005-2020 Suntower Consulting Limited. All Rights Reserved. The material including but not limited to text, photo, multimedia information, etc on this site may not be reproduced, modified or used in any form without the original author or copyright holder's permission. PUdaily is a member of Suntower Consulting Limited.
Any questions please contact at email: Lucy.tang@pudaily.com; Tel: 021-61250980
Disclaimer: This information published in this website is only for reference and no responsibilities or liabilities will be accepted by PUdaily for commercial decisions claimed to have been based on information.