Ludwigshafen: Reactor for TDI Plant Arrived at BASF
2018-06-08 [Source:RHEINPFALZ]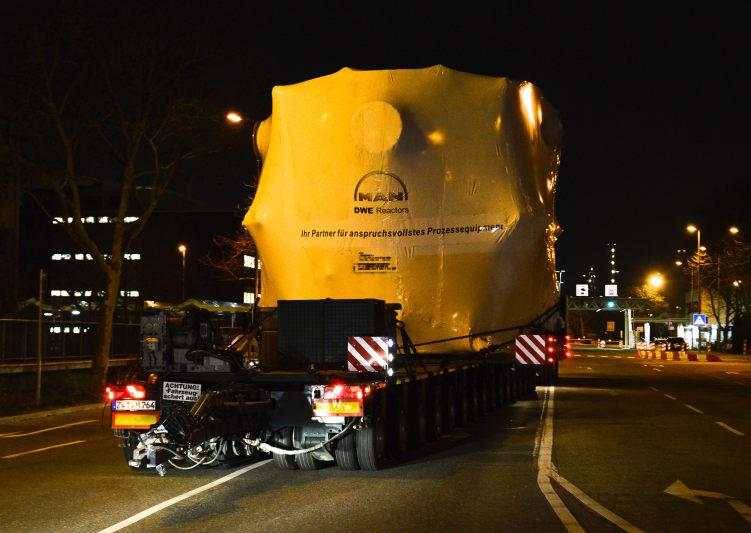 Without problems or delays, the heavy transport with the new reactor reached BASF. Photo: Kunz
On the night of Thursday on Friday, a heavy-duty transport delivered the new reactor for BASF's TDI plant in Ludwigshafen. While the transport reached the factory with all parts until midnight, it took the police until the morning hours until all previously dismantled signs and traffic lights were mounted again.
Reactor to go into operation by the end of June
BASF intends to commission the new reactor in the course of the second quarter of 2018. The company aims to achieve the expected annual production of 300,000 tonnes of TDI. TDI is a starting material for the production of polyurethane foams, which are used, among other things, for mattress production.
Reprinted statement: This article is reprinted from other website, which only represents the opinions of the author and it does not represent the stand of this website. Please notify if violating the original author's copyright and we will remove it immediately.