Dow Performance Silicones to Launch Unique New Anti-Squeak Additive for Automotive Interior Applications at CHINAPLAS 2018
2018-04-12 [Source:DowDuPont]
Dow Performance Silicones, a global business unit of DowDuPont Specialties Products Division, will introduce at CHINAPLAS 2018 at the DuPont stand (#7.2D61) a new silicone-based technology for minimizing squeaking noise in automotive interiors and other applications. The new additive, designed for use in polycarbonate/acrylonitrile-butadiene-styrene (PC/ABS), delivers excellent anti-squeak performance without the need for post-treatments that can negatively affect cost, design freedom and processing efficiency. As the first in a new product family, this unique, industry-leading technology will expand the company's already extensive portfolio of silicone solutions that extend properties, enhance processing and reinforce materials.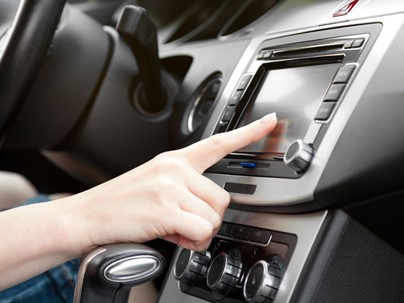 Dow Performance Silicones will also showcase at CHINAPLAS 2018 two families of TPSiV silicone-based thermoplastic elastomers offering a soft, silky feel and outstanding flexibility without the need for flexibilizer additives. These materials provide strong adhesion to selected polymer substrates for overmolding applications.
Further, Dow Performance Silicones will display several other silicone additives at the DuPont stand. Two are slip additives that enhance flow properties in polyamide compounds. DOW CORNING™ MB50-011 Masterbatch and DOW CORNING™ HMB-1103 Masterbatch reduce coefficient of friction to improve processing and wear resistance. The third solution, DOW CORNING™ HMB-0221 Additive, is both an anti-scratch surface agent and a processing aid. It delivers improved quality, feel and appearance in automotive interiors, and also enhances processability.
Note to Editors: Dow Performance Silicones will participate in the Pre-CHINAPLAS Media Day on April 22, with a presentation at 11:10 a.m. China Standard Time (CST) in Ballroom 3, of the Pullman Shanghai South.
About Performance Silicones
Performance Silicones, a unit within Dow's Consumer Solutions business, delivers a portfolio of performance-enhancing solutions to serve the diverse needs of customers and industries around the world. From transportation and lighting to building and construction and chemical manufacturing, Dow's Performance Silicones business helps our customers solve their most challenging problems. As a global leader in innovation and silicon-based technology, we are committed to bringing new solutions to the market that do more for our customers and continue to improve the lives of consumers worldwide. Visit consumer.dow.com to learn more.
About DowDuPont Specialty Products Division:
DowDuPont Specialty Products, a division of DowDuPont (NYSE: DWDP), is a global innovation leader with technology-based materials, ingredients and solutions that help transform industries and everyday life. Our employees apply diverse science and expertise to help customers advance their best ideas and deliver essential innovations in key markets including electronics, transportation, building and construction, health and wellness, food and worker safety. DowDuPont intends to separate the Specialty Products division into an independent, publicly traded company. More information can be found www.dow-dupont.com.
Reprinted statement: This article is reprinted from other website, which only represents the opinions of the author and it does not represent the stand of this website. Please notify if violating the original author's copyright and we will remove it immediately.